June 27, 2004 - July 3, 2004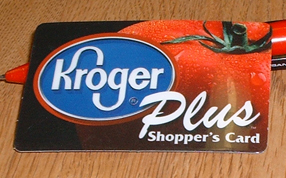 Dec 2005 note: Don't we all have about a million of these "money saving cards"? I personally have 5 or 6 just on my key chain alone. Not to mention my poor wallet is stretch tight with the others.
This is my Kroger card. I keep it around to save money on my gas. Because we all know that's so important.