I've been working on converting my vintage Samsonite suitcase into a hobby carrying case for almost a year now, with lots of hiatuses scattered throughout.
In the end, I hope to mimic a lot of features from the
ModelMaq MT02
: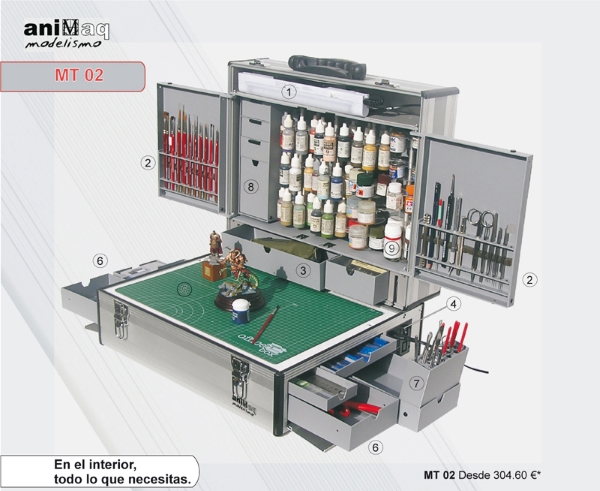 Why would I do this instead of buying the MT02? First off, the MT02 is intended for painting miniatures, which is not my hobby. I'm much better at using polymer clay to make miniatures in the first place. Tools for painting and tools for sculpting are very different, and have different setup and storage needs. Secondly, the price. While the MT02 has a ton of features that almost justify the price of several hundred Euro, there's also the price of shipping on top of it all. That said, I'd rather make a customized case myself for much less money (but much more time).
Before: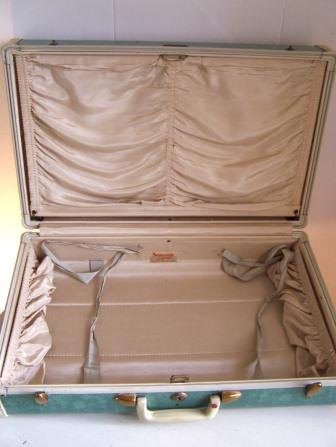 In Progress:
I've done the following to the case thus far:
I ripped out some of the fabric panels.
Completely stripped the "bottom" portion of fabric.
I created a cleat to hold a middle platform to hold the cutting mat.
I cut out a panel on each side of the bottom for drawer faces.
I did this with a special hand-saw.
I laser cut some wood to be drawers.
I have purchased brass to make the two swinging/fold-out tool holders for the top half.
I purchased a light to attach to the top half.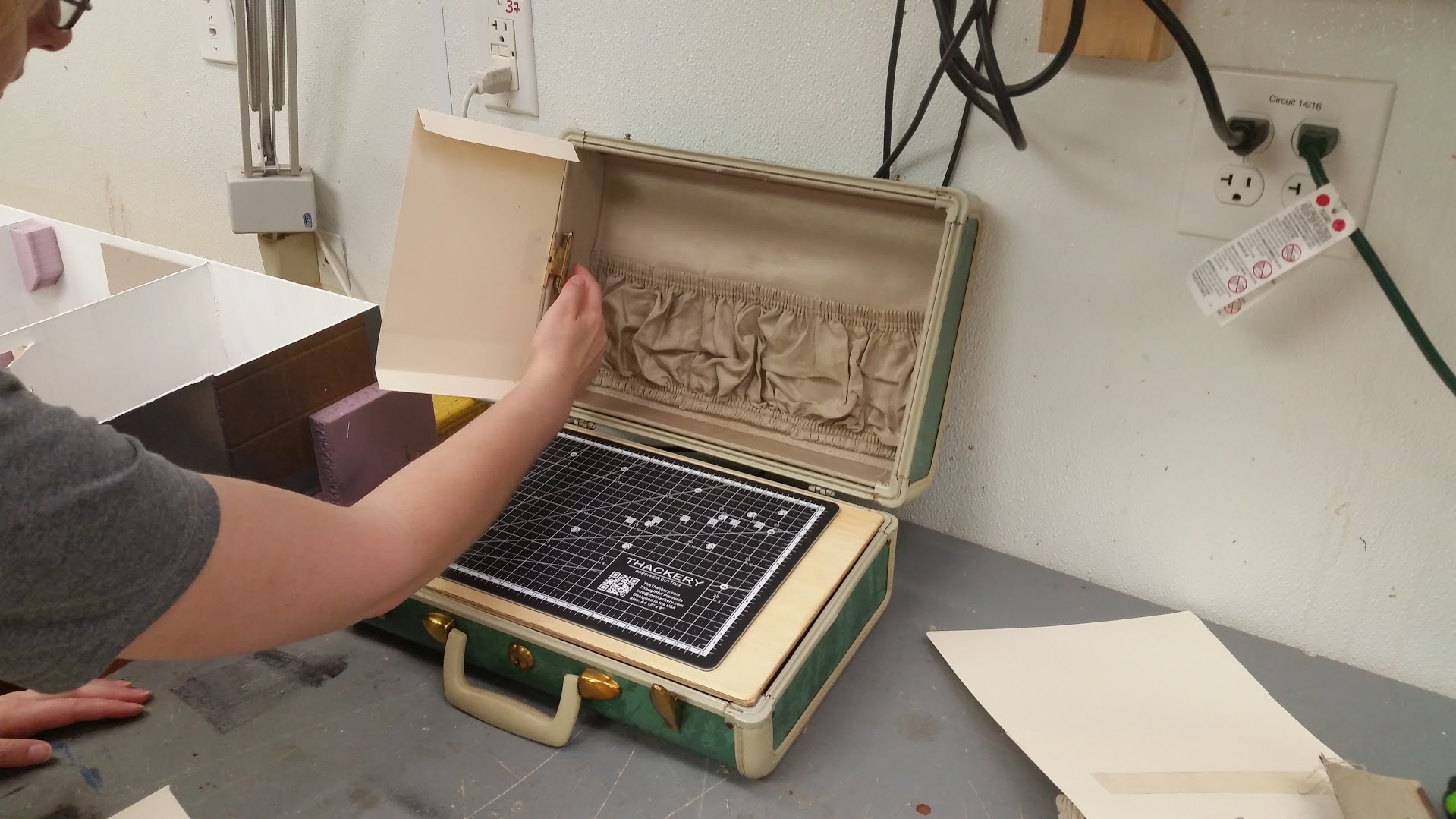 Dry fitting the fold out tool holders.